The Dalarna – Sweden's heart
Dalarna (meaning: valley, in Swedish) is an area of central Sweden. It is typically a holidays destination for the Swedish, many of them owning a secondary residence in this region.
The region is rich in culture, being home for years for the famous Anders Zorn and Carl Larsson – Two Swedish painters famous for their painting of the Swedish countryside. It is often seen as one of the most traditional and picturesque region of Sweden.
When is the best time to visit Dalarna?
Eventually, we do not think that November is the best time to visit Dalarna. We had a nice time in this region, but it was really rainy and relatively cold (2-5 degrees) in the middle of November. We would recommend visiting from Spring until early fall, or Winter to enjoy Winter activities and Christmas magic.
Siljan Lake
At the center of Dalarna, Siljan Lake is the 6th largest lake of Sweden and offers very scenic landscapes. It is the largest meteor crater in Europe (not including Russia). Along the lake, you can find many little picturesque villages and towns, the most beautiful one (we think) being Tällberg where you can enjoy some of the most gorgeous sunsets of Sweden.
The Siljan lake is located around 3 hours drive from Stockholm, and can be a great stop on your way to the Swedish Lapland. We travelled there from Tivedens National Park – which was about 4 hours in the South.
What to do in the Dalarna near Siljan Lake
The Arts
Mora and the Dalarna have been home to some of the most famous Swedish artist, the most famous of them being Anders Zorn. In Mora, you will find his mansions (which you can visit) and museums. Both offer guided tour, in english, if you call in advance. It is also possible to visit the home of Carl Larsson, another of the most Swedish artist in Falun, near the copper mine.
More information on www.zorn.se and www.carllarsson.se
The copper Mine
Sweden is today one of the leading ore and metal-producing countries. While most of the mines are in the North, In Falun you can visit Falun copper mine, which is a part of a world heritage site. It is worth taking a tour down the mine and a visit to the mine museum. They have weekly tour of the mine available in English (or French). All the tour can be booked directly on their website : www.falugruva.se. There is not that many tours during low season, so you should check before.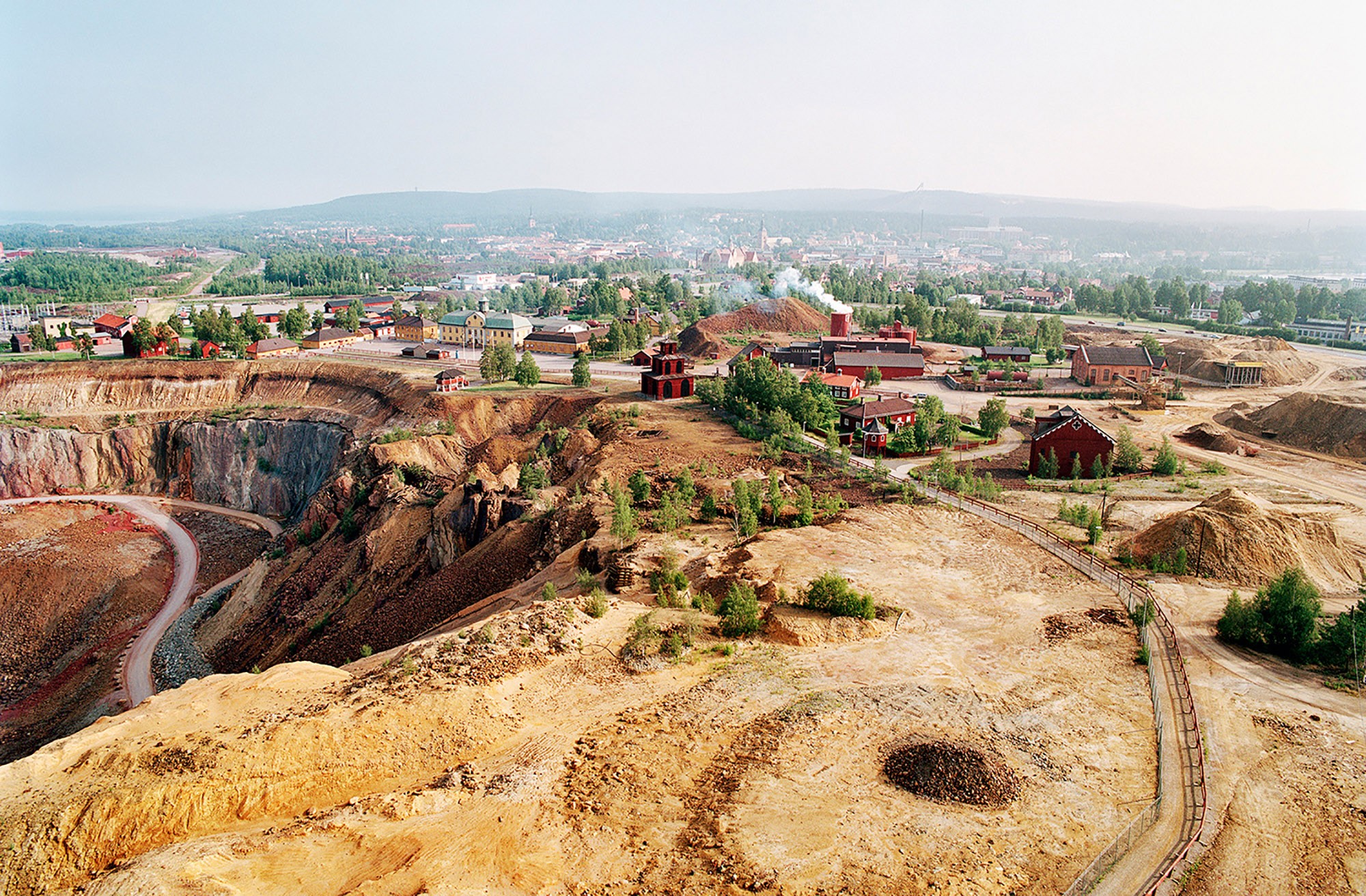 Sauna in autumn
Autumn or late winter is perfect for sauna. Our Airbnb host, Adam, advised that is a really nice sauna on a pier in lake Siljan. We did not get to try it as we ended up overloaded with work on the day we planned to take a small break there!
Note that you would need to bring your own firewood. A warm sauna and a cold plunge is the best thing you can do on a November day, regardless of the weather. You need to book before visiting the Sauna – Masesgården (www.masesgarden.se).
Vintage shopping
We loved vintage shopping in Spader Madame in Vikarby! It is a big barn filled with vintages clothes, some of them pretty old. In summer, they are opened regularly but in winter, you need to call them before so they will open the store for you. They also have an online shop but it does not include everything available in the barn, not even half of it.
We loved our visit there, the prices were very reasonable and we ended up buying a couple of pull-over and jackets.
More information on their website: www.spadermadame.se
Explore the villages
The pictureques villages of Dalarna are definitely worth a visit, as it's very typical and folkloric. The best would be to drive through there and notably through Häradsbygdento and Hedby-Brändan.
Many villages are cute with their traditional red-wood walls. We also love the letterboxes, always originals and extremely cute!
Where to stay near Siljan Lake?
In a cabins
Near the lake, there are many cabins available for rent on Airbnb or other platforms. Don't hesitate to check with the host if there are all the needed amenities for a stay in November (we almost rented a cabin without hot water… very happy we had checked that with the host before, especially knowing that's it's actually quite common for Summer cabins!).
For our stay in Dalarna, near the lake, as we worked remotely all week, we booked a very nice cabin with Adam and Hedvig. With a design coming straight from the 60s, the cabin had a very cosy vibe, and the fire place was absolutely amazing (and much needed at that time of the year).
It was perfectly located, only few minutes drive for the Lake and from the grocery store. Adam and his wife lives just near by, in case you need anything.
To sum up, Siljan lake was a nice place, but we would love to be back there during summertime. More of the activities and museums were also closed due to the low season but also due to Covid restrictions.
We ended up spending lots of time in our cabin, so we were really happy it was that cosy!